I won't even begin to explain how absolutely devastated and terrified we are about the results of this week's election. We were so confident that love, inclusivity, and progress would prevail. And instead, somehow, we're living in a world where Trump will be our next president. It's horrifying.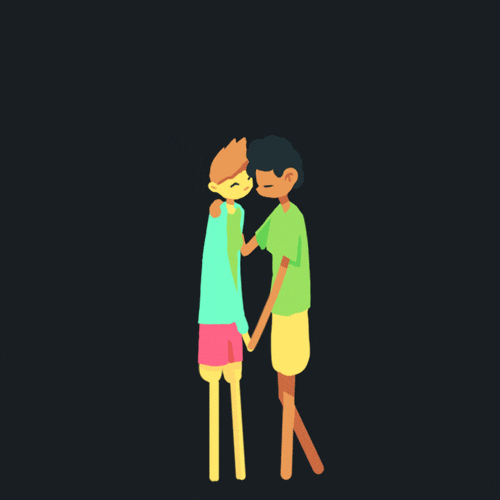 We received several contacts after the election from friends and people in the community about how to expedite their legal marriages now, before the Trump administration. And that broke our hearts even more. So here's the deal.
It's very easy to take care of your legal marriage paperwork, and it can be done in — honestly — less than a day. So, if you're planning a wedding but you want to make sure the legal part is covered before the inauguration, here's how to do it:
Find an Officiant
You'll want to find an officiant, not just go to the courthouse. We've heard their wait list for ceremonies at the courthouse is about 6 weeks, but there are plenty of wedding officiants in DC who can help out. You'll need to find the officiant before you go to the courthouse to get your license, because their name has to go on the license as your legal wedding officiant.
We'll be offering free license signings, ceremonies, and ceremony photography at our new headquarters space on December 16th and January 6th between noon and 5pm for couples who need to get married before Trump. Email us to reserve a time within that window. We're also happy to help with advice or any questions you might have.
If you want a friend to be your wedding officiant, there's an easy form they can fill out to get registered for a one-time ceremony, and then once they see a notary you can take their paperwork with you when you get your marriage license (or they can go with you in person to the courthouse).
DC also allows you to marry yourself (a self-officiating ceremony), and Steven heard that it's very easy — you specify that you want to have a self-officiating wedding and the courthouse clerks add that to your marriage license, it's as legal as any marriage and the courthouse officials will be able to help you.
Get Your Marriage License
The link to filling out a marriage license application is here. The "applicant" is the person who's applying in person at the courthouse, not necessarily the couple getting married, so if that's not you make sure you don't sign there.
Go to the Courthouse
The courthouse is an easy trip. It costs $45 to apply for a marriage license, and there's no waiting period anymore. You'll wait through a line and pay the fee, and you're good to go.
Get Married!
Then, make sure the officiant listed on your marriage license is the person who performs your ceremony. They'll sign your marriage license, and then your officiant will return the court's copy to the courthouse within 10 days. Then they'll process your paperwork which could take a couple weeks, and after that you can request a certified copy of your marriage license (useful for immigration or name change paperwork). Or, if you want to get a certified copy faster, you can take the court's copy back to the courthouse in person and get a certified copy on the spot.
It's so heartbreaking to have to deal with these issues again after we all thought marriage equality was a permanent reality. And I hope with all my heart that it will be the law of the land until the end of time. These notes are a "just in case" measure for couples who are scared. The new administration is terrifying and unpredictable, and we're standing with you all. Please let us know how else we can help.